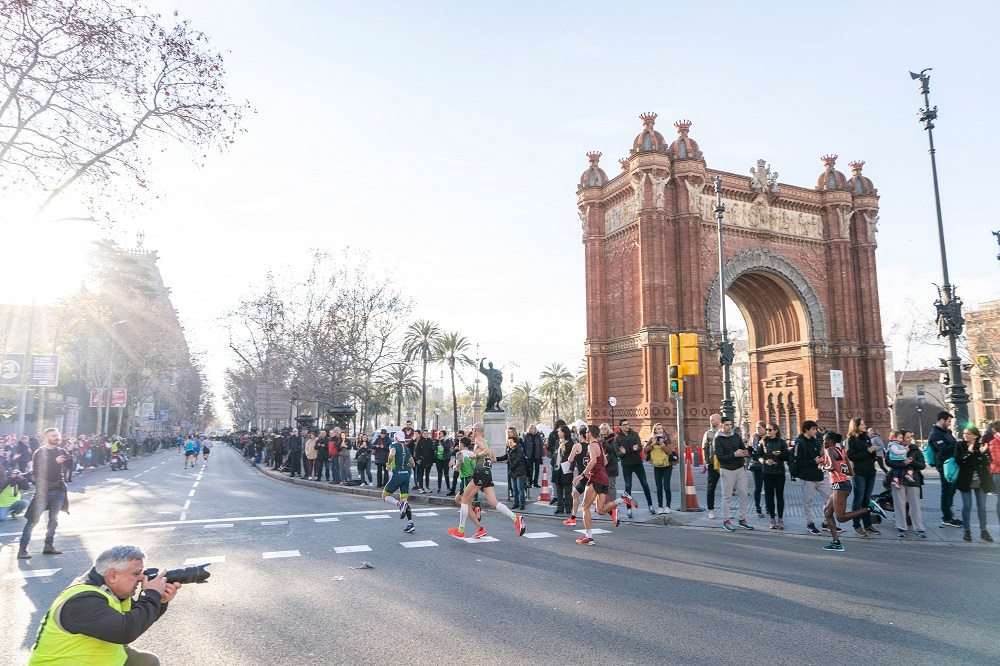 CAT] El próxim 16 de febrer de 2020 tens una nova oportunitat de viure l'eDreams Mitja Marató de Barcelona! La mitja marató de la capital catalana torna amb més força que mai!
Amb inici a les 8:45h des del Passeig de Pujades, un recorregut de 21,097km d'allò més ràpid farà gaudir als milers de corredors participants en la cursa durant aquest dia.
Uneix-te al repte!
[ESP] ¡El próximo 16 de febrero de 2020 tienes una nueva oportunidad de vivir la eDreams Mitja Marató de Barcelona! La media maratón de la capital catalana vuelve con más fuerza que nunca.
Con inicio a las 8:45h desde el Passeig de Pujades, un recorrido de 21,097km de lo más rápido hará disfrutar a los miles de corredores participantes en la carrera durante este día.
¡Únete al reto!
[ENG] Next February 16th 2020 you have another chance to live the eDreams Mitja Marató de Barcelona! The half marathon is back to the catalan capital with more strenght than ever.
With start at 8:45am from Passeig de Pujades, a really faster route of 21,097km will enjoy the thousands of runners participating in the race during this day.
Join the challenge!