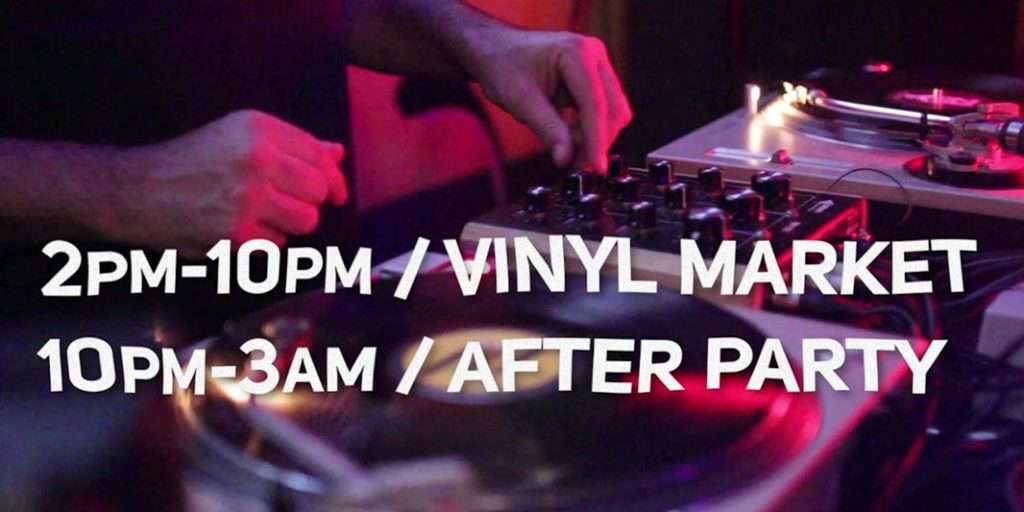 ES
El 14 de marzo os presentamos la tercera edición de POP-UP MARKET organizado por La Selecta. Nuestro objetivo es transmitir el amor por la música y compartir el tiempo con almas gemelas.
★ DISCOS ★ MODA ★ MÚSICA ★ DISEÑO ★ BUENAS ONDAS ★
Unete a la communidad: La Selecta
Más info ⤵⤵⤵
ENG
On the 14th of March we present you the third edition of the POP-UP MARKET by La Selecta. For the third time La Selecta community goes from the virtual into real world. Our goal is always the same: to infect everybody with love for music and share time with like-minded, groovy souls.
★ RECORDS ★ FASHION ★ MUSIC ★ DESIGN ★ GOOD VIBES ★
Join the community: La Selecta
More info ⤵⤵⤵
ES
🎧 FEEL THE GROOVE – Música todo el día!
Pop-Up Market! 14:00 – 22:00
After-Party! 22:00-03:00
🔘 ENCUENTRA DISCOS – Discos de House, Disco, y muchos mas estilos con nuestros mejores vandedores:
– Cosmic Records Store
– Tropikon Records
– Chico Simon
– Cesar de Melero
👕 ELIGE TU ESTILO – Ropa original de marcas locales
📻 DESCUBRE MUSICA
🔈 Os confirmamos que durante el evento, habrá una charla de una hora CON INVITADO ESPECIAL.
Esta vez entrevistaremos, Chico Simon, un gran amante de la música, coleccionista de vinilos y experto de italo disco.
Seguro que ya lo conocéis como Dj y miembro de famoso GLOVE PARTY, pero durante la charla tendráis la oportunidad unica descubrir sus influencias musicales y trayectoria como Dj.
Nos enseñará las joyas excepcionales de su colleción personal y hablara sobre temas especiales que han influido su gusto musical.
La charla esta programada para la tarde a las 18.00, justo antes de que toque un set de dos horas!
—
ENG
🎧 FEEL THE GROOVE – All day music!
Pop-Up Market! 14:00-22:00
After-Party! 22:00-03:00
🔘 FIND SPECIAL VINYL'S – Limited Edition House, Disco and many more Vinyls from our best sellers:
– Cosmic Records Store
– Tropikon Records
– Chico Simon
– Cesar de Melero
👕 PICK YOUR STYLE – Check out original and special locally designed brands
– Sun Dance
– Nobramood
📻 DISCOVER MUSIC
– We confirm you that during the event, there will be a one hour talk show with our SPECIAL GUEST.
This time we will interview, Chico Simon, a great music lover, vinyl collector and italo disco expert.
Surely you already know him as a DJ and a member of the famous GLOVE PARTY, but during the talk you will have a unique opportunity to gain insignt into his musical influences and trayectory as a DJ.
He will present us the exceptional treasures of his personal record collection and talk about special tracks that have influenced his musical taste.
The talk is scheduled during the day at 18:00 pm, and right after he will play a two-hours set.